Site Preparation is the Customer's Responsibility
The site your building will set on is one of the most important things to consider when purchasing a building. If the site allows your building to shift and/or sink it can create problems and decrease the life of the shed. Putting some effort into a solid base for your shed could save you a lot of inconvenience in the future.
---
Option 1 – Gravel Pad
We strongly encourage a gravel pad for ease of leveling and for a maintenance free shed. Our recommendation is to put a level gravel pad of washed 2B limestone, or other similar sized gravel 3 to 4 inches deep on top of landscaping fabric. It is not recommended to remove the sod unless the ground is more than 8" out of level. In that case, removing sod can help with how much gravel needs to be used. We suggest making the site 1' longer and wider than actual building size.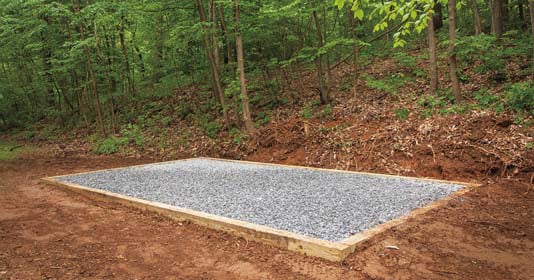 ---
Option 2 – Blocks
A second option is to use concrete blocks, railroad ties, or a pressure treated material to block your building. Blocks should be placed every 6′ on each skid that runs the full length of the Weaver Barn buildings (See skid diagrams below). This method should only be used for buildings 12′ and under. It should not be used for any garages or buildings storing heavy equipment or cars. We strongly recommend a gravel pad for ease of leveling and for a maintenance free shed.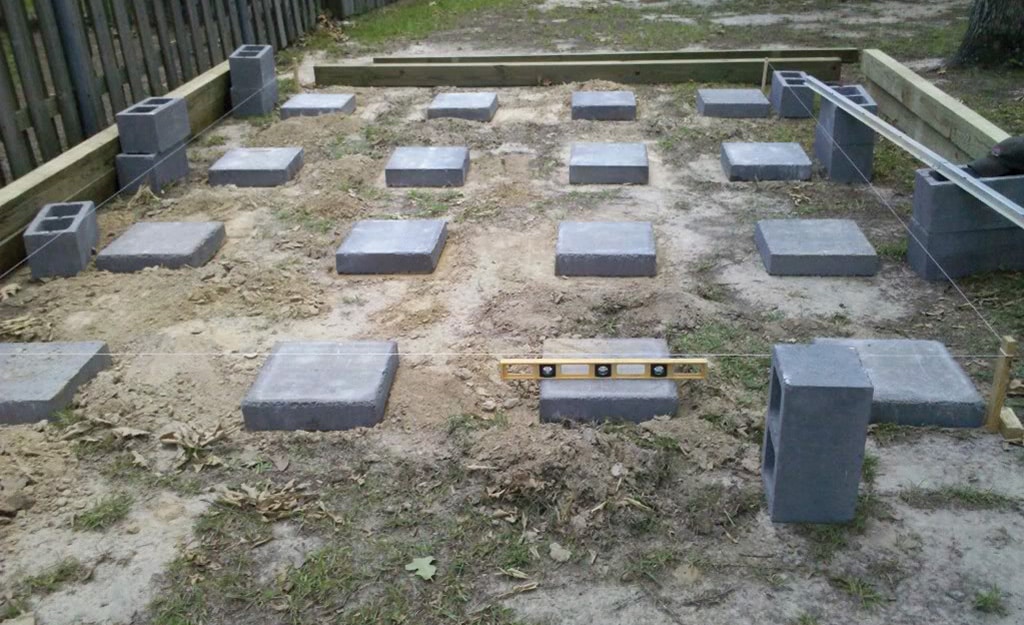 Approximate Skid Placement
8′ Wide Building

10′ Wide Building

12′ Wide Building

14′ Wide Building